Frequently Asked Question Topics:
General
Answers to general questions about Quercus and the toolbox renewal project.

How do I access Quercus?

Individuals with working UTORids can access Quercus, the University of Toronto's new Canvas-based teaching and learning environment, at q.utoronto.ca.

How do I change my preferred display name?

To change your preferred display name in the Quercus please visit https://my.auth.utoronto.ca.  Changes will be represented in Quercus after approximately 24 hours.

What is a learning management engine or LME?

A learning management engine or LME is a software service that operates like an 'operating system' on a smart phone. The service platform will allow for the integration of other educational technology tools. This allows for greater pedagogical flexibility.

What is Canvas like? Will I benefit from it?

We expect that you will enjoy the Canvas as part of a renewed academic toolbox. You will quickly discover how easy it is to use. Here is a video that gives a quick overview of what can be done with Canvas

When can I start to use Canvas?

The aim is to have all courses in the new environment by September 2018. The expected implementation timelines are as follows:
October 2017 – December 2017: Primary Technical configuration; Divisional Meetings; Train the trainers and early adaptors

January 2018: Early Adaptors start using Canvas; Course Sandboxes becomes available to every instructor in the course calendar and other identified staff

January 2018 – August 2018: Advanced Technical configuration; Community training and communication, Content deposition to Canvas
September 2018 – Ideally, all courses in the new environment; decommissioned Portal
To follow along as the process unfolds, please bookmark the Toolbox Renewal project website and check back regularly.
What will happen to the Learning Portal (Blackboard)?

The Learning Portal, currently power by Blackboard 9.1, is being used through-out the 2017/2018 academic year. The portal will be phased out through the spring and summer terms of 2018, with no more teaching occurring on the Blackboard Portal as of September 2018.

Why is it called Quercus?

A student contest was conducted in the fall of 2017 to name the new LME. Three students proposed the name Quercus, all citing it as the Latin word for the Oak tree genus and its relation to the University of Toronto coat of arms' oak tree and motto "velut arbor aevo", Latin for "as a tree through the ages". Learn more about the name in our blog post about the contest winner.

I do not know who to contact for support in my division or department?

What is Canvas?

Canvas is the modern LME software made by Instructure Inc. that U of T has selected to power its academic toolbox.

What will happen to Portal (Blackboard) Organizations?

Portal Organizations will be migrated over to a number of destinations.  These include Microsoft Office 365 website Teams, OneDrive and simple tools such as listservs.  Course-related Portal Organizations that make use of the assessment tools (e.g., training modules) will be migrated to Quercus.
Support
Answers about support issues and contacts

I do not know who to contact for support in my division or department?
Instructors
Answers intended to address instructor questions.

How does the functionality of the Quercus (Canvas) LME compare to the U of T Portal?

I have course materials and teaching resources stored on Portal (Blackboard). Can I transfer them to Canvas?

Yes. Not all components of a Blackboard 9.1 course can be imported into Canvas, but most can. Though it is possible to import entire sites, as some types of content will be lost and the organization is different.  It is recommend that instructors take a strategic approach: creating from new when possible, exporting and importing only certain areas as needed. There is more information in the Content Migration section of this site.

I would like to have my own copy of my Portal courses today that I might want to use in the new LME later. What can I do now?

If you would like to retain a copy of your courses please follow the standard Portal export or archive procedures to create a copy of course content for your records. The package can be uploaded to Quercus through the Add Existing Content icon on the home page of every blank shell and in the Settings, though building a site deliberately for Quercus is recommend. There is more information in the Content Migration section of this site.

I would like to learn more about Canvas. Are there online guides or resources to help me get started?

What is a Sandbox Course?

A Sandbox course is a space created for an individual instructor to experiment with Quercus.

Initially, Sandbox courses have no content added to them and only the one instructor added. Instructors are encouraged to experiment with the new functionality offered and add colleagues and support individuals as needed.

Instructors can experiment with adding and importing content and different ways of organizing a course. Unlike an academic course calendar based course shell, the Sandbox course's lack of other members makes experimentation easier because otherwise unwanted notifications and other items are not being sent. While experimenting instructors may want to take advantage of the feature in Settings to Reset Course Content and start over.

Sandbox sites can also be used a sources to import content into future academic course calendar based course shells.
Content Migration
Can I import my Portal content into a Quercus course?

How can I export content from Portal that I can work with on my computer?

How can I import my Portal Org content into Teams?

I can't upload a Portal archive to Quercus from my Mac

Apple's Safari web browser automatically extracts ZIP files once they are downloaded from Portal. Quercus expects Blackboard exports to remain zipped.

This can be avoided by using a different web browser to download archives from Portal or temporally disabling this feature in Safari and re-downloading the archive from Portal.   To disable this feature in Safari go to the menu and select Safari > Preferences > General > and unselect "Open safe…".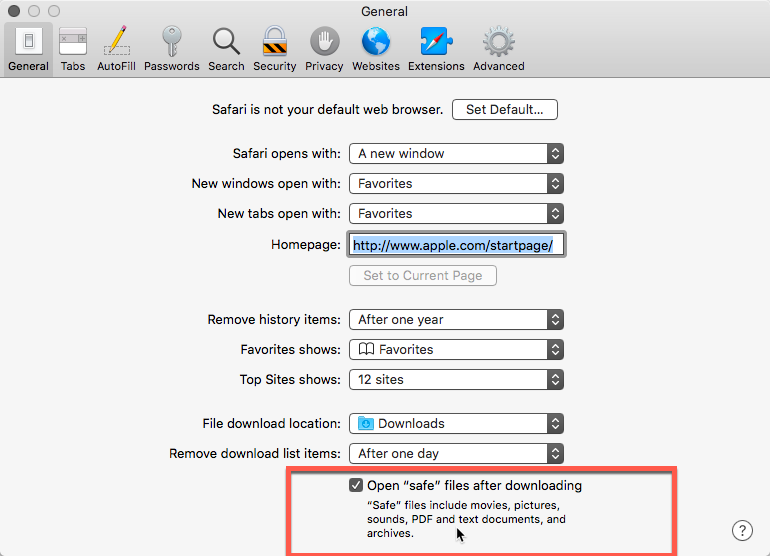 I don't have access to the Packages and Utilities area in Portal

Only individuals in the Instructor or Course Builder roles have to the course Control Panel's Packages and Utilities area.

What is a Quercus Content Migration Clinic?

Will Portal content be automatically added to Quercus?

No.  Instructors have the opportunity to make great courses in Quercus, and the best way to create a course in Quercus is to design the course for Quercus.  In addition, the difference in interface and technical incompatibilities require that instructors review course content before it is shared with students.
Students
Answers intended to address student questions.

I have never taken a course on Canvas before. Is there information for students?

When will my courses switch to the Canvas course platform?

A limited number of courses will be offered in the new LME as part of an early adopters program. If your course is involved in this program your instructor should contact you to let you know, and has likely added a helpful link in the current Learning Portal directing you to the Canvas site. All courses with online content will be in the new academic toolbox as of September 2018.