The Academic Toolbox Renewal Steering Committee is pleased to announce the winner of the naming contest for the University of Toronto's new teaching and learning environment (and replacement for Portal) – Quercus!
"Quercus" is the Latin name for the Oak tree genus. The proposed name was submitted by three students, Saski Gjelsvik (Woodsworth), Kenneth Holyoke (Anthropology) and Syed Rafi Tanzim (St. Michael's), who were inspired by the University's history and cultural traditions.
In standard Toronto English pronunciation, "quercus" sounds like "qwhere-kis."
The Steering Committee felt that the name "Quercus" captured many aspects of the University's culture – the Oak Tree that forms the main part of the University's crest and its historic classical connection with the University's Latin motto, "velut arbor aevo – as a tree through the ages", of course. But the "quercus" oak theme is also symbolic of the University's commitment to creating a learning environment holistically embedded within the natural landscape of its three campuses.
"Students are familiar with Acorn, the course registration system, and Quercus builds on that theme," said Prof. Susan McCahan, Vice-Provost of Innovations in Undergraduate Education and one of the toolbox renewal's executive sponsors.
"The new Quercus system is powered by the Canvas engine from Instructure, and will ultimately have a rich 'app store' from which instructors can choose the right tools to meet their teaching goals," added Prof. McCahan.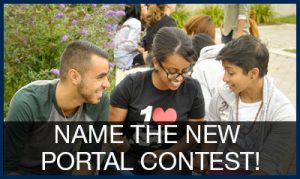 Students, instructors and staff will be able to access Quercus from the easily remembered (and typed) URL: http://q.utoronto.ca
Relevant data will flow automatically from the course registration system into Quercus, so that students and instructors will be able to find their applicable course content each semester, immediately upon logging into the system.