The experience of other institutions and the Toolbox renewal team is that the best course site comes from building a site specifically for the new LME.  The experience in the Quercus is greatly simplified from the Portal, and it typically does not help to bring the previous complexity.  It is often helpful to bring proven content into the new LME.
In Summary
Instructors should archive their Portal course now.
This is done within a Portal course in Control Panel > Packages and Utilities >Archive Course > Copy all content and save the file somewhere safe.
There is a Exporting and Archiving guide at the Portal Info site.
When your empty Quercus course is ready you can build anew.  Content packages from sources like the Portal can be brought into Canvas through the Add existing content option on the home page of each empty course, or through Settings > Import Course Content, as outlined in this Canvas guide for importing content.
Bring Some Existing Content into Quercus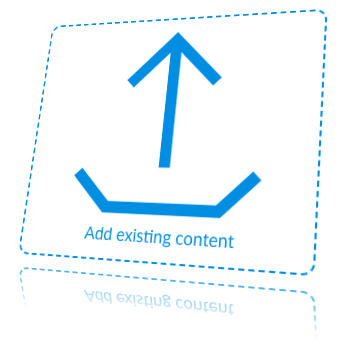 What follows is a guide to selecting the appropriate exports from the Portal for creating a site.  A Portal Archive is always a good archive, it might be a good starting point in Quercus.  
Build with the best in the new LME: Locate the relevant materials on your own computer or download them from a Portal site and use them to populate a new Quercus site to take advantage of Canvas' functionality.
This may include:

Exporting a zip file from Blackboard files area and expanding that Zip file in the new Canvas site (via Bb IMS Content Packaging).

 

Exporting critical single items, such as Tests, Surveys and Pools or the Course Content area,  from the specific areas in Blackboard and importing only those key items (via Blackboard IMS Content Packaging, often called "Export to Local Computer").

Full Site Package-based: Export/Archive Course from Blackboard, Import Course Content in Canvas 
Export or Archive from Blackboard using the standard Blackboard Export or Archive Package found in Control Panel > Packages and Utilities >Export/Archive Course option and then import the "Blackboard 6/7/8/9 export .zip file" into the new Quercus site.  This package will bring with it most of the content, including questions in the quizzes and related complex content, but the initial presentation in Quercus does not take advantage of how Canvas is structured and might not meet expectations.  During the import process the option to select only some content is offered.